Less than 30 days before my little bundle arrives, but this past weekend I was able to visit my fav craft stores and sit and make some items which have been added to my shops. Here are a couple of projects that I completed...
I had some flatbacks sitting in my box for almost a year and couldn't figure out what or how to to use them. Well after a visit to a local bead store I found some findings, particularly a silver uniquely shaped finding. I had a charm that I was using for a bracelet but opted to attach it and the flatbacks to a silver chain and clear beads and what I created I named: Crystal Blue Ice Queen Necklace!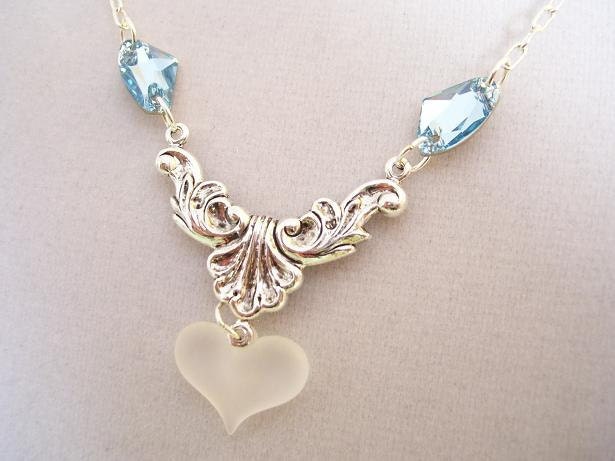 I was pretty impressed with how it turned out...and I hope you are too! This is too sweet to let get away, so if you're looking to accessorize your outfit for an upcoming event or give as a valentines gift...why not pick this!
I also had some glass tiles that I wanted to use so rummaging thru my stack of paper I found this brightly colored sheet that had some nice blues, yellow & pink...added a silver bail and attached it to a silver chain and VOILA!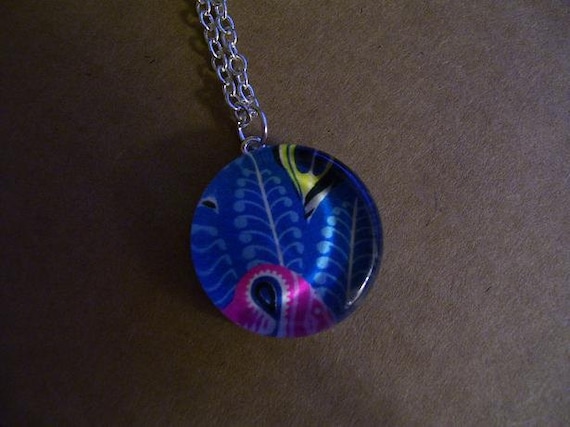 Here is a bright and fun pendant that I called Bright Paisley...also nice little gift to give this Valentines!
Now make sure to visit either one of my
shops
to get 15% off your purchase! Just enter coupon code:
15OFF
at checkout.